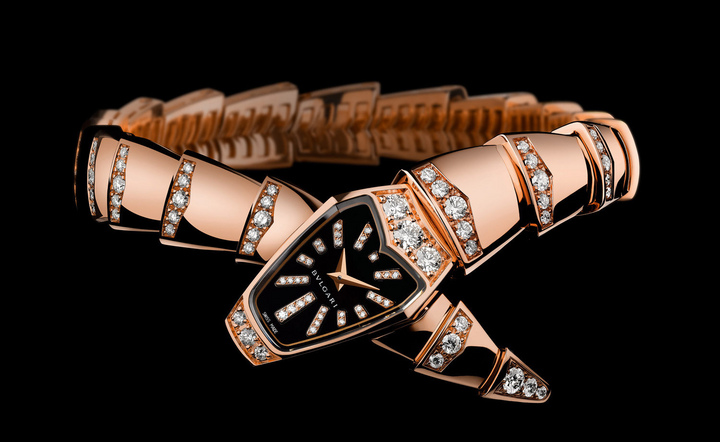 An ode to eternal renewal: new masterpieces join the Serpenti family to boldly epitomise what a jewellery-watch can be
Bulgari design strikes like a snake, with a stunning expansion of the iconic Serpenti collection, revealed at the 2015 Basel Watch Fair. With inexhaustible creativity, Bulgari's Serpenti timepieces are reinterpreted with a head-over-tail design, a variation on the beloved original that becomes only more iconic with time. This latest Serpenti joins the family as a masterpiece of craftsmanship, lithely coiling with artisanal gold, mother-of-pearl, lacquer and diamonds, and boldly epitomising what a jewellery-watch can be. As the new face of Serpenti, the design of these innovative snakes entwines wearability with watchmaking, providing an everyday look that is rich with Serpenti seduction.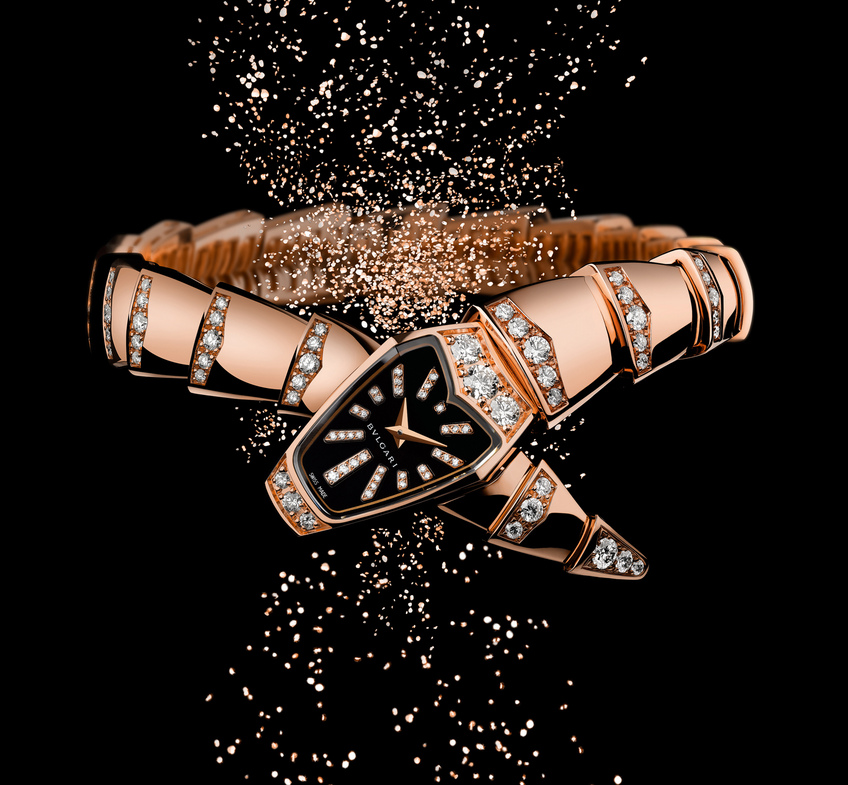 The serpent has become the hallmark signature of Bulgari, its Serpenti an emblem now recognised around the world. As a sinewy symbol dating back to ancient mythology, the snake represents wisdom, strength, and re-birth, encircling 2700 years of ancient history and today reborn in Bulgari. In homage to its rich Roman past, Bulgari has reinterpreted the powerful snake since the 1940s, in a distinctive collection of snake-watch-bracelets, now iconic to Bulgari heritage. Whether interpreted in a realistic or geometrically abstract manner, Serpenti intertwines each of Bulgari's hallmarks together: a love for colour, juxtaposition of materials, supple wearability, and avant-garde artisanal techniques.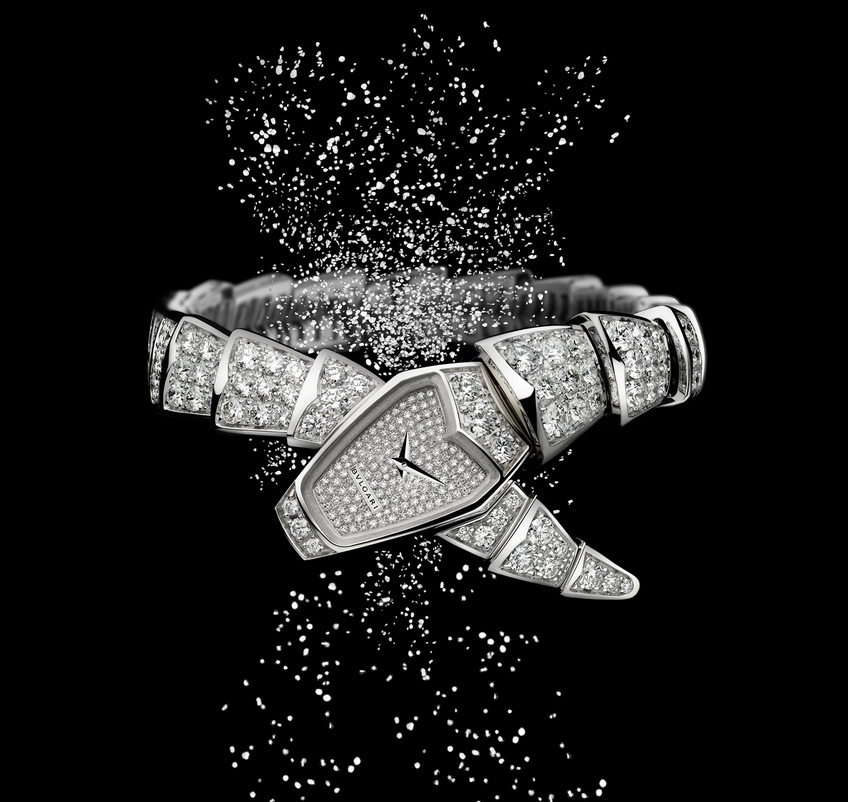 Serpenti's new face: head-over-tail with creativity
Stunning in various styles of diamond pavé and a new head-over-tail shape that is derived from Bulgari's High Jewellery design, these supple Serpenti are the new flagship timepieces of the renowned jeweller. Soft and smooth as a second skin, the lovely new face of the collection is obtained through masterful goldsmithing, jewellery-making creativity born of an inherent Italian genius, and the meticulous savoir-faire of Bulgari's Swiss watchmakers. With care, the snakes' brilliant "scales" are assembled, crafted, carved one by one, in red lacquer or diamond pavé, with each stone also cut and set by hand – a expert execution that echoes the techniques of vintage Serpenti watch creations.
Demonstrating the innovation of Bulgari design, the 2015 Serpenti timepieces' bracelets are crafted for the first time without the classic internal spring, which gives them a sinuosity and wearability that translates perfectly to everyday wear. With grace, the closing mechanism of the bracelet is secured with a double pressure-button, facilitating ultimate comfort with adjustable bracelet links.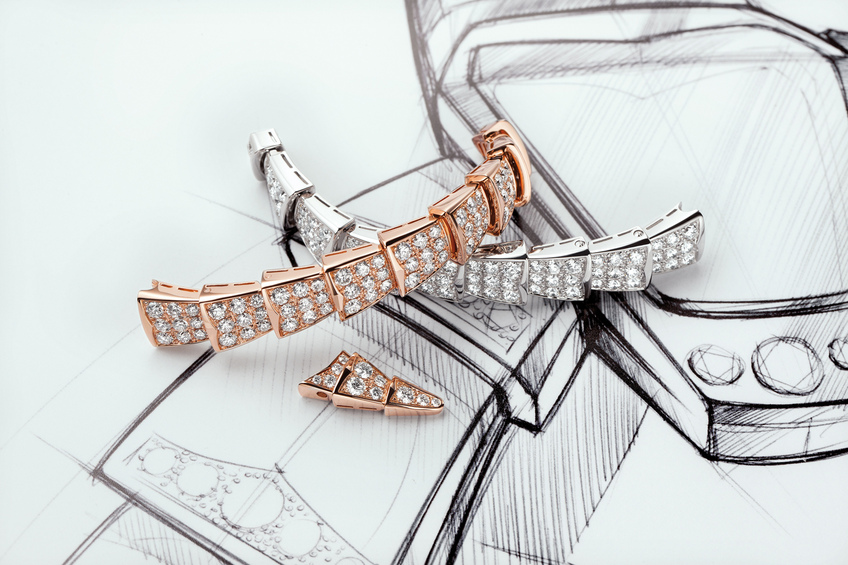 Meanwhile, the coil and curved case of every Serpenti timepiece feature an openwork pattern along the sides and back, permitting light to penetrate the core and accentuate the brilliance of the pavé stones. And as a special finish to denote the bright colours of the pink gold and red-lacquer Serpenti timepieces, a semi-transparent lacquer is hand-applied and dried, multiple times, crystallising as it dries. The metals of the watches feature a hand-made striped pattern, which gleamingly enhances the brilliance of the special lacquer. It takes two full days to prepare all the layers of lacquer for one bracelet's links; then they are smoothed and polished by hand.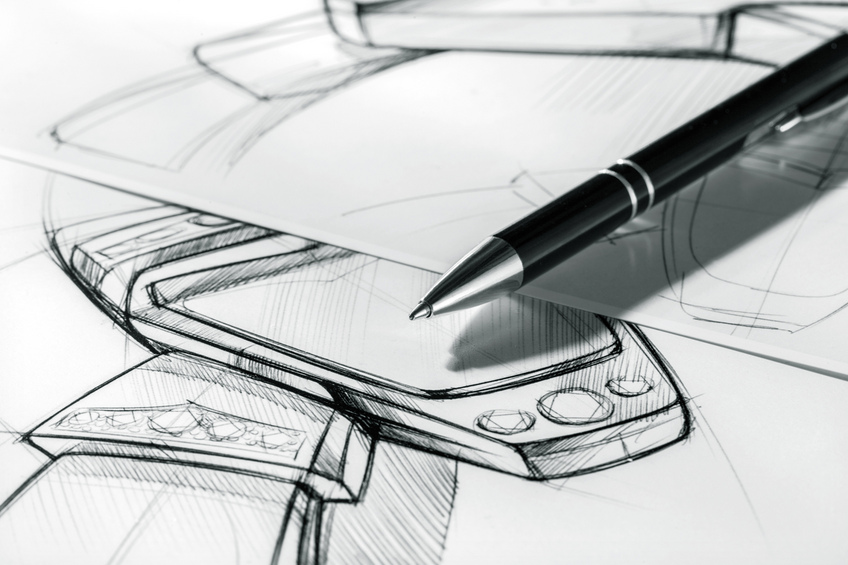 Colour, distinction and diamonds
Heralding its colourful high jewellery spirit, Bulgari's Serpenti spirals in a bold combination of hues and materials that is wholly representative of the Maison style. A pink-gold and a black-lacquered dial is embellished by 12 set-diamond hour-markers, to sparkle the time away. This Serpenti's curved case is set with 6 brilliant-cut diamonds, 0.46 carats on either side, of the black sapphire-crystal dial that gleams with 1-row of diamond inlays along its lithe body.
Its fraternal Serpenti twin gleams in white-gold, with 1-row of brilliant-cut diamond "scales" that preciously grasp the wrist.
Another bright Serpenti version coils in pink-gold, with a red-lacquered dial and brilliant red lacquer inlays – the most exotic of serpents.
And the new collection culminates with the full diamond-set Serpenti watches: 168 brilliant-cut diamonds, totalling more than 12 carats, adorn the single-spiral bracelet, crafted entirely of white or pink-gold. To enhance the white-gold creation, the snow-set pavé dial shimmers with 144 brilliant-cut diamonds – the exclusive timepiece of the new Serpenti collection. As it interprets the serpent motif with a translucent distinction, the dial of the pink-gold Serpenti is conceived as a single-coil, graced by a rare variety of pink mother-of-pearl, prized for rosy nuances and a delicate translucency. The dial is studded with diamond-set décor, as 33 brilliantcut diamonds indexes sparkle atop it.