Franck Muller is proud to present the Rally Maya Limited Edition 2023 timepieces collection. Unveiled in the Vanguard Slim case, the collection is inspired from the famous Mexican event of classic automobiles cars.
For the sixth consecutive year, Franck Muller sponsored the Rally Maya Mexico. A 1,100 km journey through the most emblematic destinations in the region among which are: Cancun, Mérida, Campeche and Ciudad del Carmen, in a competition that connects lovers of classic cars in a framework of hospitality and cordiality in the southeast of Mexico.
The Rally Maya Mexico is a unique opportunity to get to know the natural, cultural, gastronomic and archaeological richness of the Maya world. The competition brings together 115 cars and 230 participants including drivers and co-drivers from all around the world.
The objective of the Rally Maya is to carry out transits and regularities, testing the ability of the pilot and co-pilot to maintain the pre-established speeds in a determined time accurately. For this competition, cars must be over 40 years old and have a minimum of 90 percent originality to be able to participate in one of the three categories of the event: vehicles manufactured from 1886-1949, 1950-1969 and 1970-1981.
This year, Franck Muller presents a new 75-pieces commemorative collection for the Rally Maya 2023: 25 pieces in a 41mm stainless steel case, 25 pieces in a 41mm rose gold case and 25 pieces with a 41mm stainless steel case and bracelet.
This collection takes its inspiration from the racing cars of the 1960s, especially the iconic Ferrari 410 Superarmerica Series II Coupe. Each timepieces unveil a dial meticulously hand-painted. The sun-stamped dial offers a perfect combination of light green and burgundy, complementing the sporty and bold design of the case. The details of the burgundy colour have been designed to the second at 6 o'clock and the flange.
As a tradition, the logo of the event, which symbolizes the mystical journey of Kulkulkan, the feathered serpent, is presented at 8 o'clock.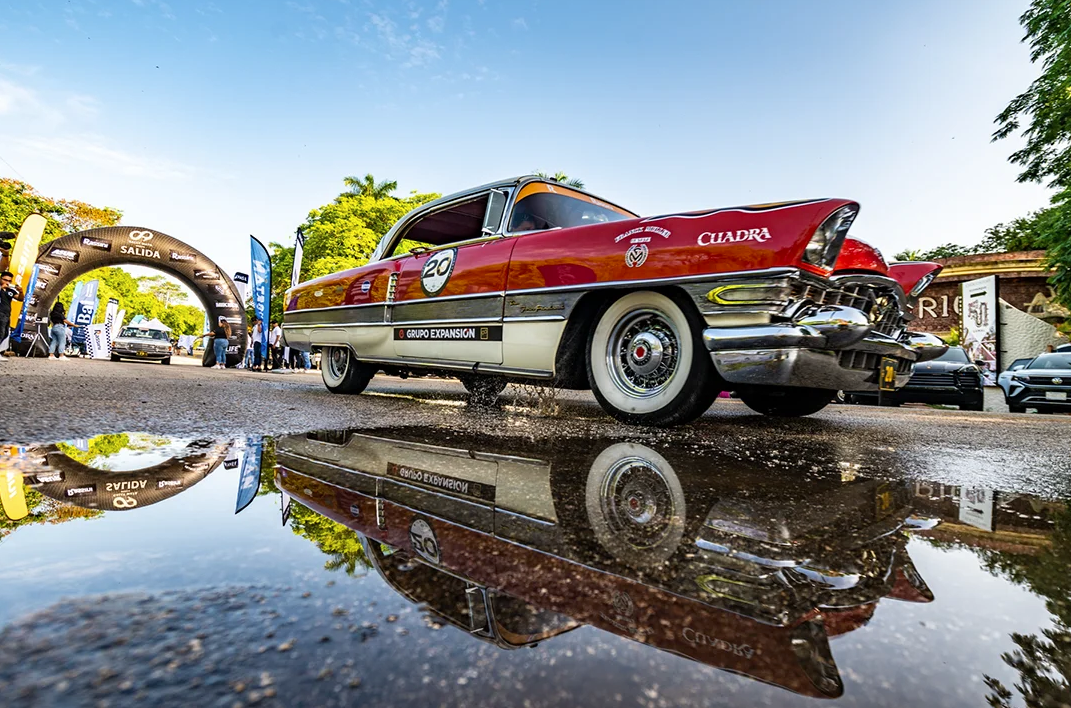 Contest of Elegance 2023
One of the most anticipated nights of the Rally Maya Mexico is the "2023 Contest of Elegance" Gala Dinner, sponsored by Franck Muller. The 3 winning participants are awarded and recognized with the Elegance Award, receiving a special trophy made entirely of vintage automotive parts.
Journey with a cause
The Rally Maya stands out of being an event that promotes responsibility towards social cause. Franck Muller is proud to collaborate, for the sixth consecutive year, in the mission to support those who need it most. This year again a donation was made from a percentage of the sales of the Rally Maya México Limited Edition 2023 timepieces, which went to the "Association to Help Children with Development Disorders A.C.".