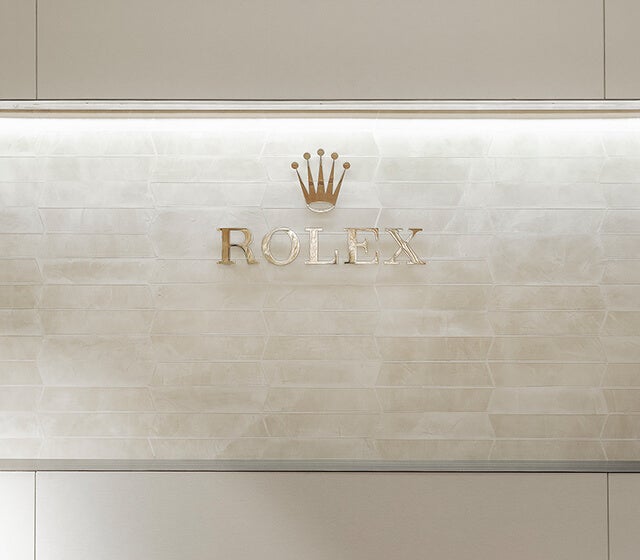 OUR SHOWROOM
We pride ourselves on our intimate private showroom, reserved exclusively for Rolex enthusiasts. Our experienced and educated staff are there to provide a premier luxury experience, as well as watch cleaning and repair services. With a rich history as preeminent purveyors of the finest jewelry and timepieces, we are well-equipped to adhere to the strictest of standards Rolex requires.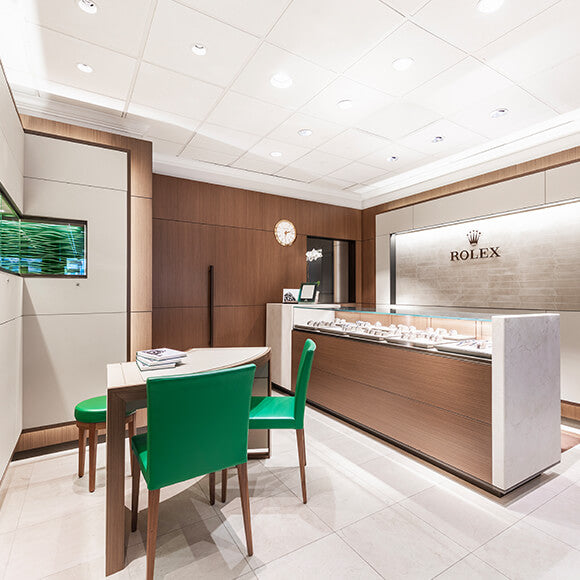 BECOMING AN OFFICIAL ROLEX JEWELER
Manfredi Jewels have been selling high-end timepieces for decades. The owner himself has long been a passionate collector of fine watches. As such, it was only natural for such an esteemed establishment to become an Official Rolex Jeweler. The family-owned and operated company opened its first Rolex boutique in 2015 at its storefront in New Canaan.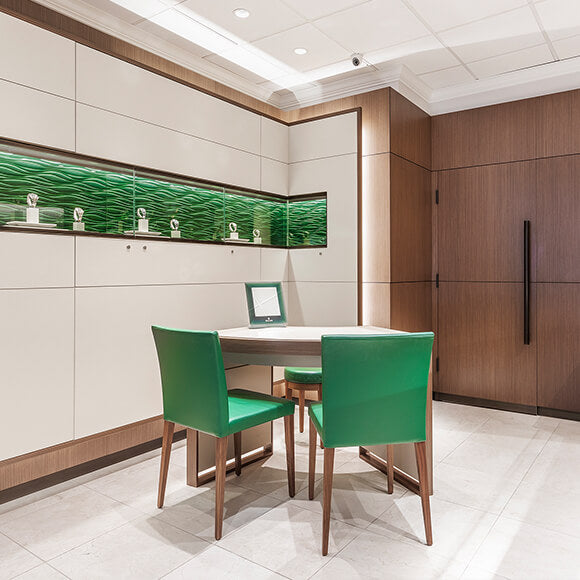 STUNNING SHOWROOM WITH SUPERB SERVICE
Not only do we have an extraordinary selection of Rolex timepieces, but we also have an enchanting showroom. Our more intimate space allows for a more personal experience. This way, we can offer the best possible customer service. A Rolex showing simply requires an expert's fullest attention and our showroom was designed with this fact in mind.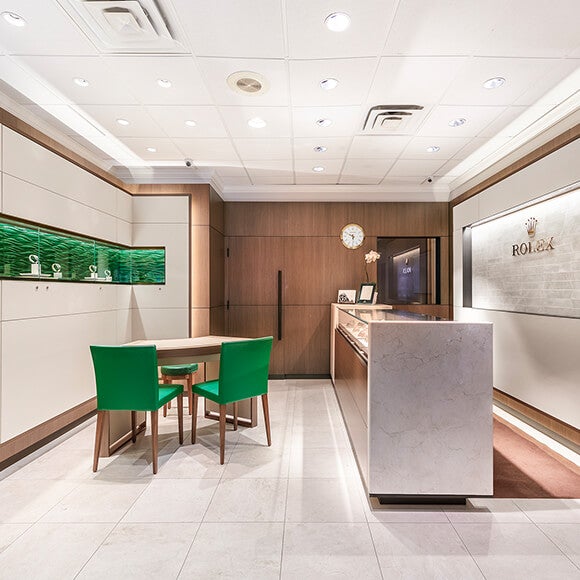 SERVING THE COMMUNITY
While we have clients from all across the globe, we are proud to serve Greenwich and New Canaan communities. Our highest-quality service has granted us a 5-star review average on Google, for which we are tremendously grateful. We are thankful to provide Fairfield with exquisite timepieces like those in the Explorer and Oyster Perpetual lines.